Netflix
CLIENT: Netflix
One in a series of images created for Netflix's social media accounts, to promote newly arrived movies including Fantasia, Election, When Harry Met Sally, and Anchorman 2.
Facebook
CLIENT: Facebook
Character explorations for an animation I co-wrote and storyboarded.
Women's Wear Daily
CLIENT: WWD
Three in a series of six full-page illustrations for Women's Wear Daily.
The Perennial
CLIENT: The Perennial
For their event at the Asian Art Museum, I produced a series of illustrations including this one which was animated by the folks at Bonfire Labs.
Digital Tutorial
CLIENT: Katana
Diagrams are fun. (Tiny people icons by Supriya Kalidas.)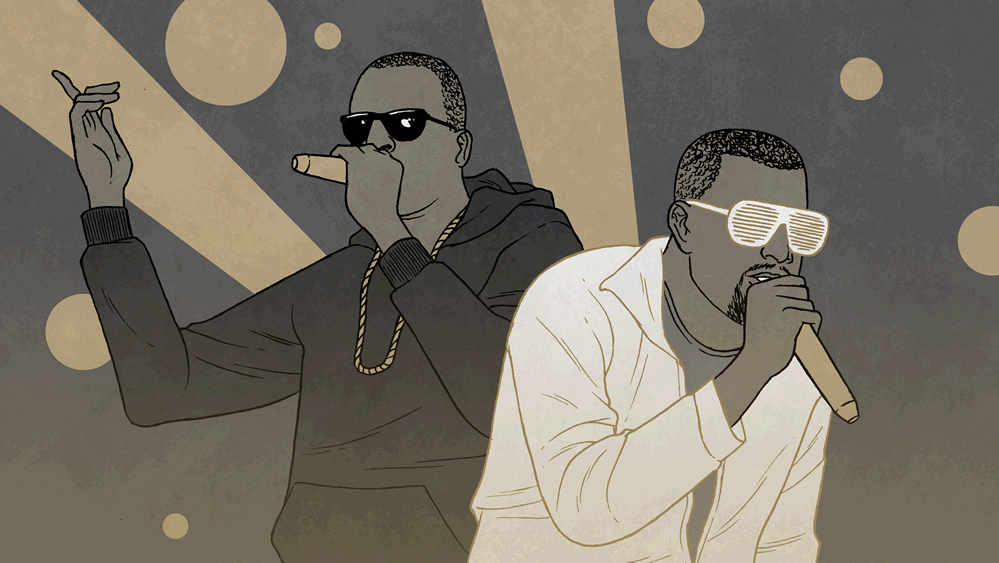 Jay-Z/Kanye Animation
CLIENT: Pop-Up Magazine
A little animation for Pop-Up Magazine's live Golden State Record show.
Iconography
CLIENT: Massdrop
An illustrated icon set scalable from web to print, designed with the goal of being a departure from the majority of contemporary web-based icons.
Lucky Peach
CLIENT: Lucky Peach Magazine
Left: A Buddhist mandala featuring breakfast cereal mascots. Available in the breakfast issue as a pull-out poster.
Right: A rather unconfident looking chef from a vertical two-page spread.
Johns Hopkins
CLIENT: Johns Hopkins Magazine
Cover illustration for the Spring 2018 issue, along with a few panels from four pages of comics on the inside.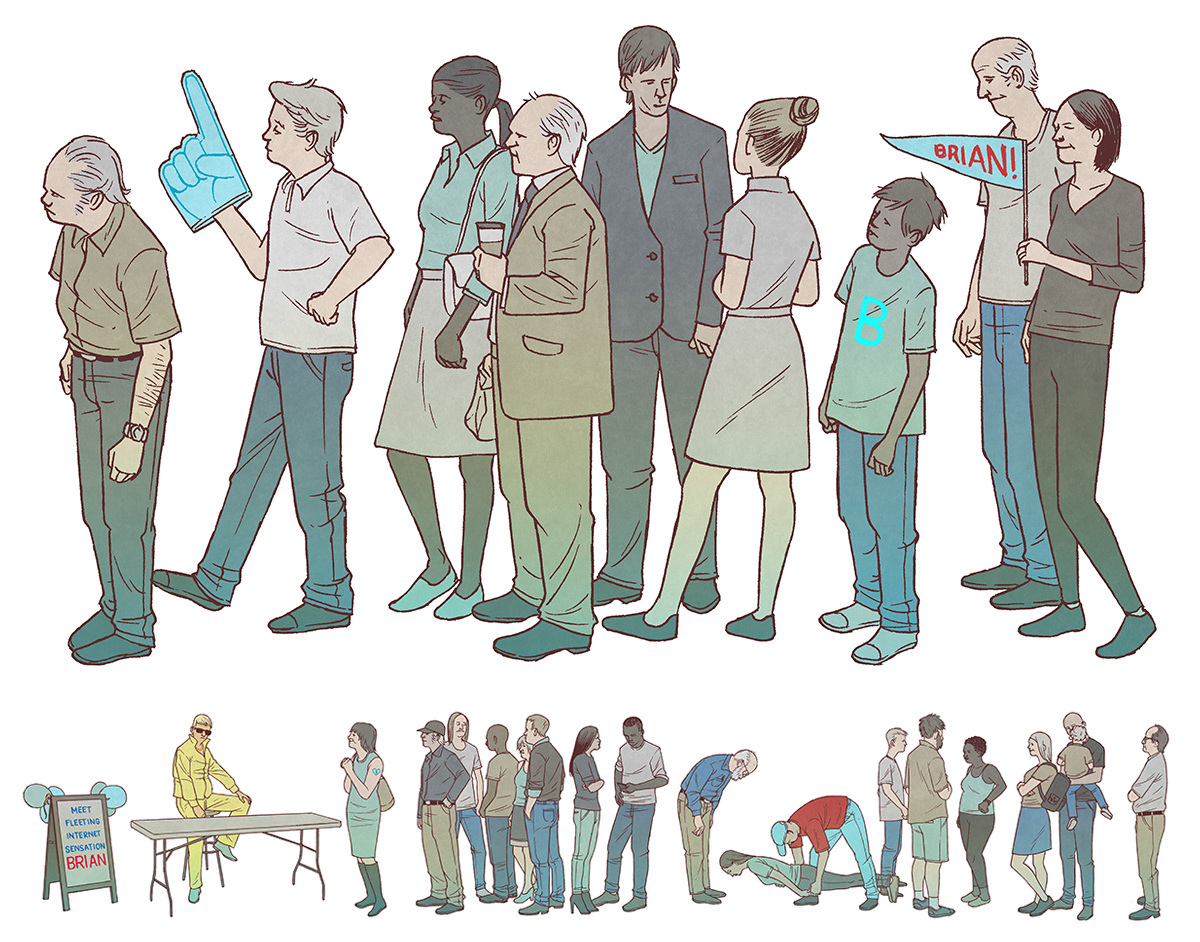 California Sunday
CLIENT: California Sunday Magazine
A portion of a four-page illustration accompanying a story about a company providing on-demand crowds. This illustration won a National Cartoonists Society's Reuben Award for Best Magazine Illustration.
Cool Gray City of Love
CLIENT: Bloomsbury
Six out of 49 illustrations done for Gary Kamiya's Cool Gray City of Love.
Drawing Rama
CLIENT: Asian Art Museum
Portion of a series of illustrations for an accordion-fold booklet promoting the Asian Art Museum's Rama exhibition.
The Bold Italic
CLIENT: Gannett
I did so many illustrations for for Gannett's online magazine The Bold Italic, I honestly lost track of how many – but here are two of them.
In Situ Menu
CLIENT: In Situ
For a special dining event at the SFMOMA's In Situ restaurant, I got to draw some of my favorite chefs for the menu.
Welp, you've reached the end of my illustration section. If you'd like to see more from me, you should probably just hire me to draw something for you. Or if you're still not sure, go have a look at some of my writing.
Illustration